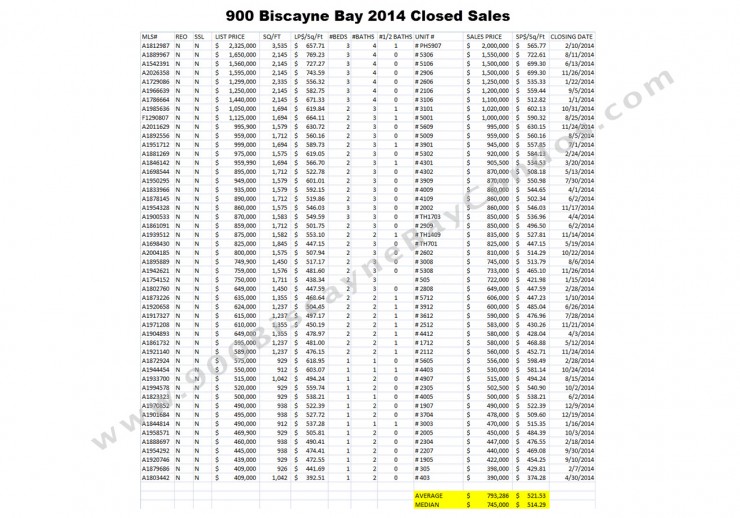 In 2014, there were a total of 49 condo sales at 900 Biscayne Bay in Downtown Miami. This was an increase of 6 condo sales from the previous year of 2013. The average sales price in 2014 at 900 Biscayne Bay was $793,286 with an average price per square foot of $521.53. Topping off the list with the highest priced sale at 900 Biscayne Bay in 2014 was Penthouse 5907 which closed on February 10, 2014 at $2,000,000 ($565.77 per square foot).
If you, or someone you know, would like more information on purchasing a condo at 900 Biscayne Bay, or renting a condo at 900 Biscayne Bay, please call Michael Light. You may reach me directly at my office at 305-350-9842 or on my cell phone at 786-566-1700.
Disclaimer: All information contained herein was retrieved from the MLS on 1/8/15 and is for informative purposes only.